Gifts med Kristen Stewart
---
Bakom Scenerna på A Nightmare on Elm Street
---
Kellan Lutz pratar om Nightmare On Elm Street
FilmCritic.com pratade med Kellan om hans senaste film, Nightmare on Elm Street.
Q: What did you think of the original Nightmare on Elm Street?
A: You know, growing up, Freddy Krueger was the only thing that scared me. I have three older brothers who picked on me, and they did anything to beat me up, but Freddy was the ultimate freak factor. Because Jason from Friday the 13th or Chucky — they were kind of funny. I even had a Chucky doll. But something that attacks you in your sleep? [Shivers]
Q: So which gets you more attention these days — Twilight or the Calvin Klein-underwear ads?
A: Well, I had my mom's best friends proposing [after Twilight], which is kind of flattering. Some of them are really quite attractive. So I might hold onto those numbers and e-mails. But with Calvin Klein, it was always a dream to be a part of the company, and to do it on such a high level? I didn't know it would be for underwear, at first. But, hey, Mark Wahlberg, it really helped his career, and I can only hope I get half the chance he did. Twilight opens doors, but Rob [Pattinson], Kristen [Stewart], and Taylor [Lautner] are the faces of the franchise, and the rest of us float under the radar, so I think this will allow me to have my time. And hopefully people seeing me in my Skivvies will allow me to have some awesome action movies come my way.

Q: At least that'll help you with Eclipse and Breaking Dawn. There's more Emmett coming up?
A: Yes! A lot more fighting with the Cullens. I know they're working on scripts, potentially breaking the last one into two movies. They haven't said anything to us yet. Once my agent gets the phone call that we're good to go. And I would love to do it in 3-D. What actor wouldn't?
Q: So when are we going to see an Emmett-based rock band? Bella and Edward already have Twi-rock bands inspired by them.
A: There should be an Emmett band, yes! I have three roommates, and they're very gung ho about it, when I told them I had an idea to start a band ourselves. We are currently taking classes, and hopefully we could become a 30 Seconds to Mars-type band. I would love that.
[Källa]
---
Och designern är...
...Kristen Stewart! Vår kära KStew har blivit en liten designer. Hon har designat den här väskan här nere för "China COACH openning". :D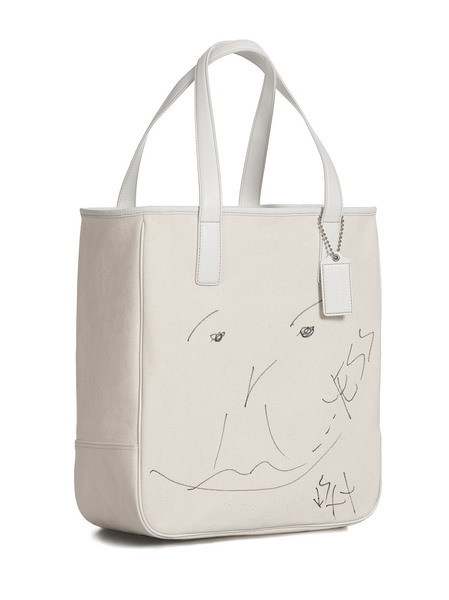 ---
Kellan Lutz i en musikvideo för bandet Hinder - Without You!
---
Bilder på Kellan Lutz hos Jimmy Kimmel
Som sagt var Kellan Lutz hos Jimmy Kimmel, nu har det kommit ut några bilder från besöket.
HOT! :D
---
Kellan Lutz hos Jimmy Kimmel
---
Kellan Lutz kommer spela Poseidon!
Go Kellan! Det var inte dåligt. För er som inte vet så är Poseidon havsguden i filmen War of Gods.
---
It's gonna get wet and wild for Kellan Lutz.
The "Twilight" star is joining the cast of "War of the Gods," playing the lord of the sea, Poseidon.
Mickey Rourke, Freida Pinto, and Henry Cavill are also involved in the mythological movie beginning production next month under Tarsem Singh's direction.
The plot follows a young warrior who leads mortals into battle alongside Greek gods to defeat the Titans, a group of evil elder deities.
---
[Källa]
---
Kellan Lutz hos Ellen
---
Grattis på födelsedagen Kellan Lutz
Idag fyller Kellan Lutz 25 år!
Grattis till honom.
---
Rösta på Kellan Lutz!
---
KELLAN SKULLE GÄRNA VILJA ATT...
Kellan Lutz skulle gärna vilja att Stephenie Meyer skulle skriva några hundra Twilight böcker till. Tja, han är inte den ända.
---
VIDEO FRÅN Cosmopolitan Magazine Fun Fearless Males of 2010 Party
---
KELLAN LUTZ PÅ COSMO'S FUN FEARLESS MALES
Liksom andra snyggingar var Kellan på Cosmopolitan Magazines "Fun Fearless Males".
Oh, Ed Westwick, my love från Gossip Girl var också där! O_O <3
---
KELLAN LUTZ FÖR PETA
---
KELLAN LUTZ I DANCING WITH THE STARS?
Om detta ny kommer att hända så tycker jag att det är en bra sak. Vem vill inte se Kellan Lutz dansa?! :D
---
NY TRAILER + STILL FRÅN NIGHTMARE IN ELM STREET
Nightmare in elm street är en av Kellan Lutz nya filmer och nu har en ny trailer kommit ut plus en bild på Kellan.
---
KELLAN LUTZ: "ADOPTERA, KÖP INTE"
Kellan Lutz har två hundar, Kola och Kevin. I denna artikeln berättar han om hur han hittade Kola och han ber även dig och mig att adoptera.
FIRST LOOK: Kellan Lutz & Dog Kola's Pet Adoption Ad
Collin Stark/Courtesy PETA
Twilight star Kellan Lutz has always been very vocal about his love for rescue pups Kola and Kevin. But now, the actor is taking the cause of animal adoption to a national platform, serving as PETA's latest spokesperson in their "Adopt, Don't Buy" campaign.
Shot by celebrity photographer Collin Stark, the advertisement features Lutz posed with his first dog, Kola. "She's my best friend," he tells PETA in an exclusive interview. "There are countless numbers of animals out there. It's our job to take them under our wing."
Lutz explains that he found Kola in a shelter, curled up and frightened in the back of a cage. "I touched her toe and said, 'Hey, what's your name?' " he recalls. "She spoke to me." Warned that she was a puller, Lutz decided to walk her anyway, and knew then that he'd found the one. "From that day on, I loved her," he says.
According to PETA, about 8 million unwanted dogs and cats enter shelters every year — and half of them are euthanized due to space issues. "There are surprisingly many animals in these shelters," Lutz says. "It's sad, and knowing that they get euthanized. For the fans of Twilight out there who have so much love, give that love to a pet if you don't have one."
[KÄLLA]
---
KELLAN LUTZ I CSI
Nice.
[Källa:thetwilightsaga.se]
---
UNDERBARA BILDER MED KELLAN LUTZ
Jag brukar normalt inte lägga ut paparazzi bilder men de här var bara så fina!
Det är på Kellan och hans hundar när de är ute i parken och leker.
Kellan försöker komma upp i trädet...
...nästan uppe...
...och så uppe! :D
Skönt och sitta och läsa en bok i trädet.
Fina bilder, visst! :D
---